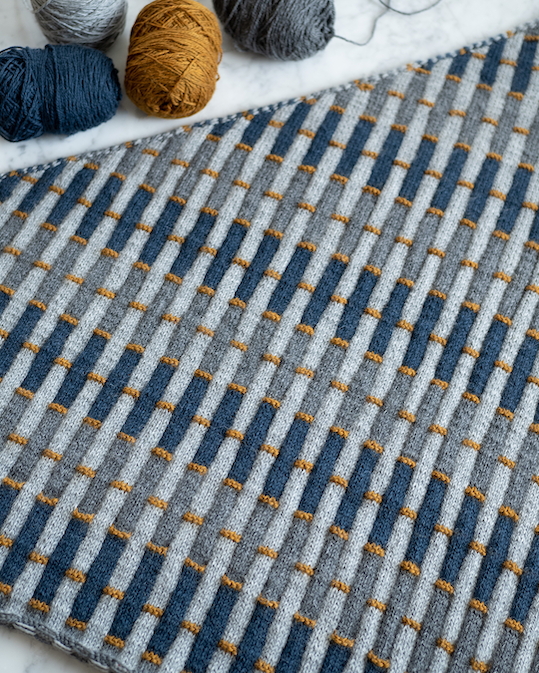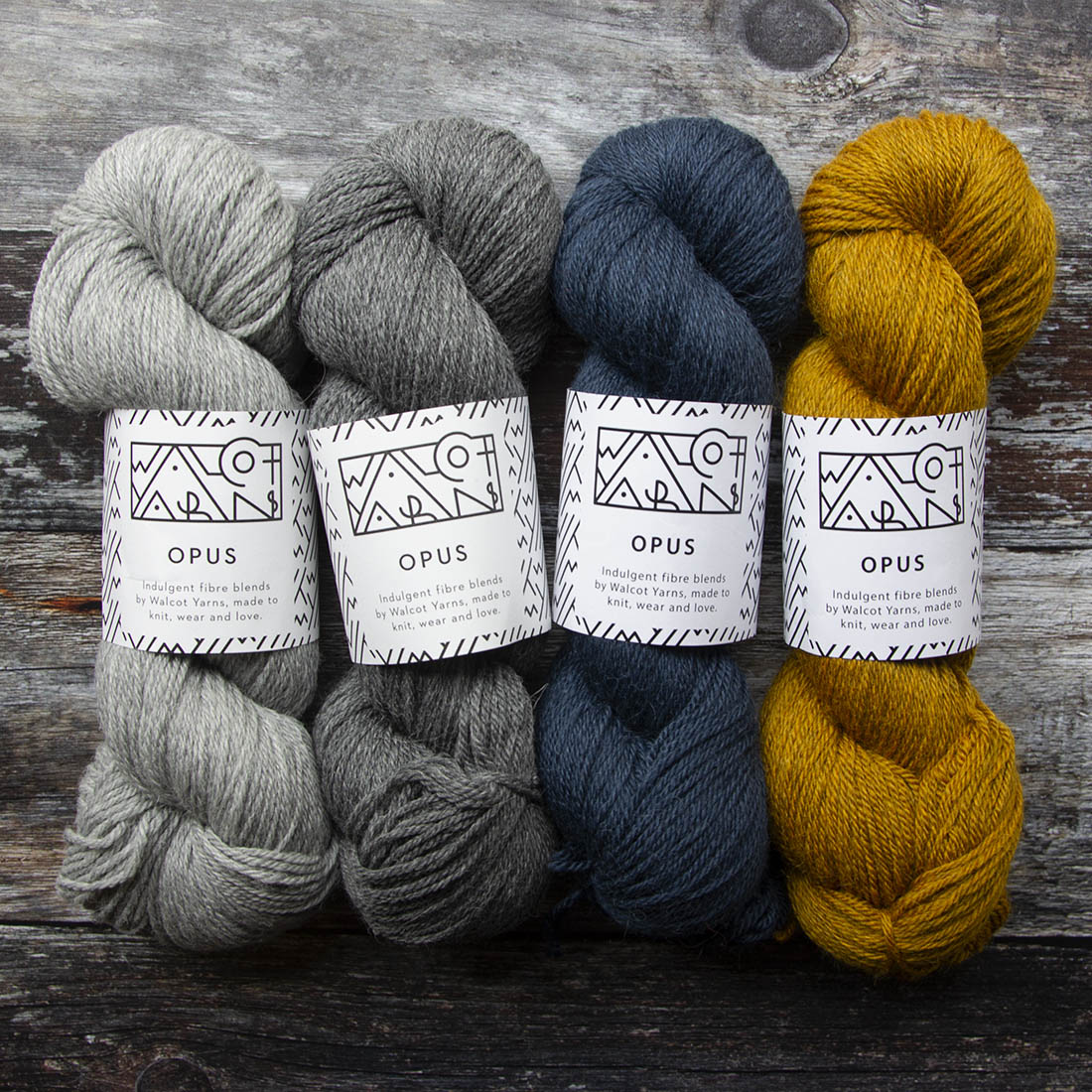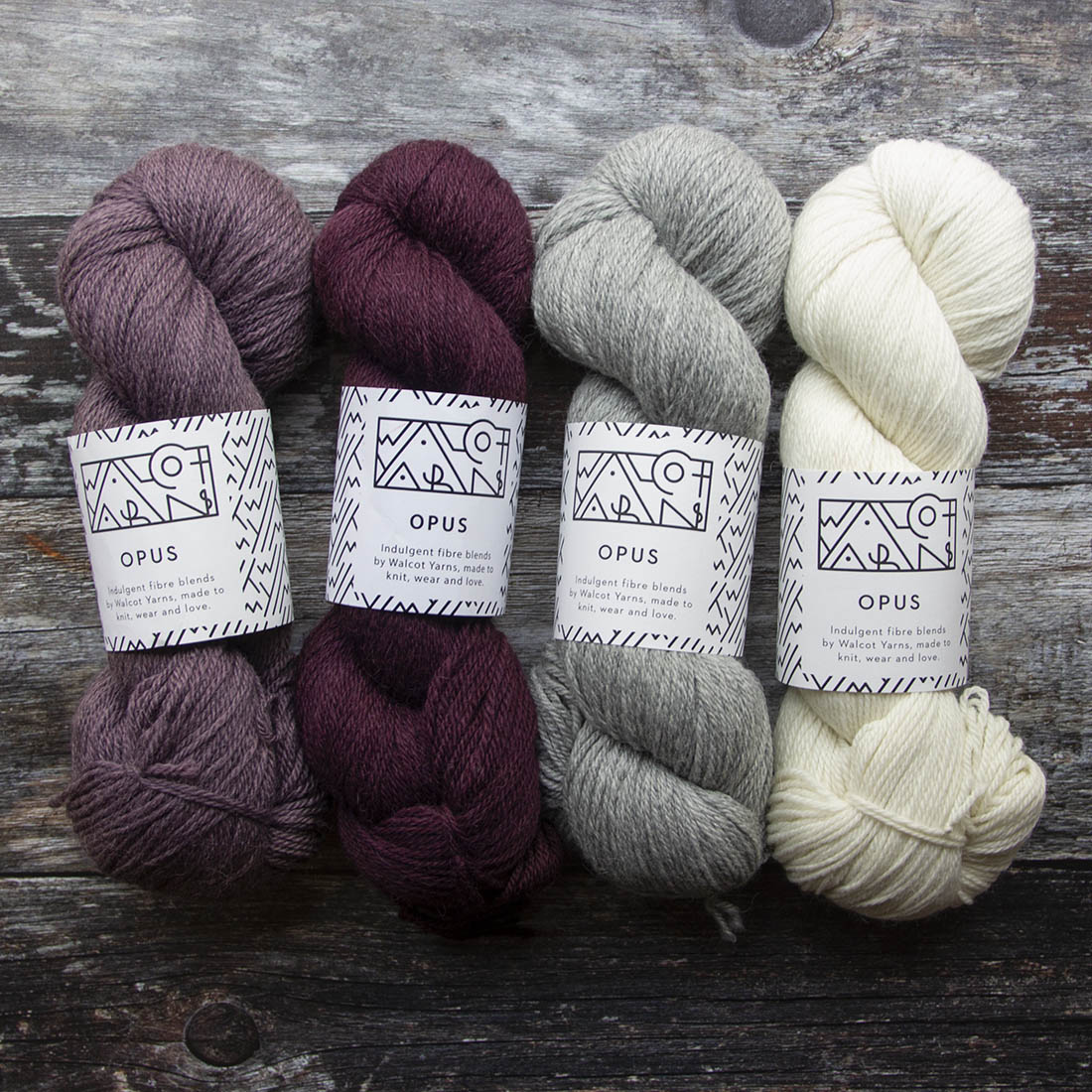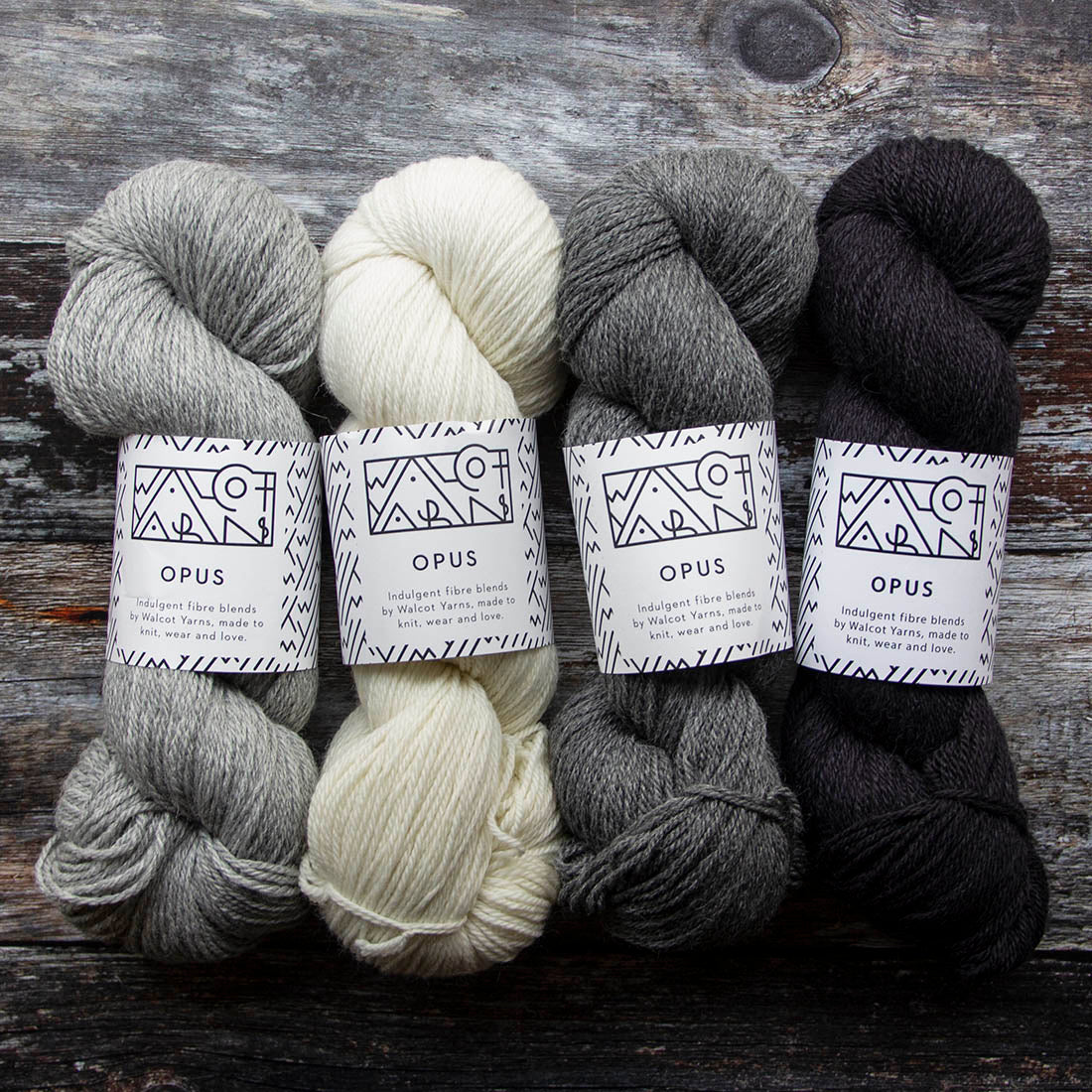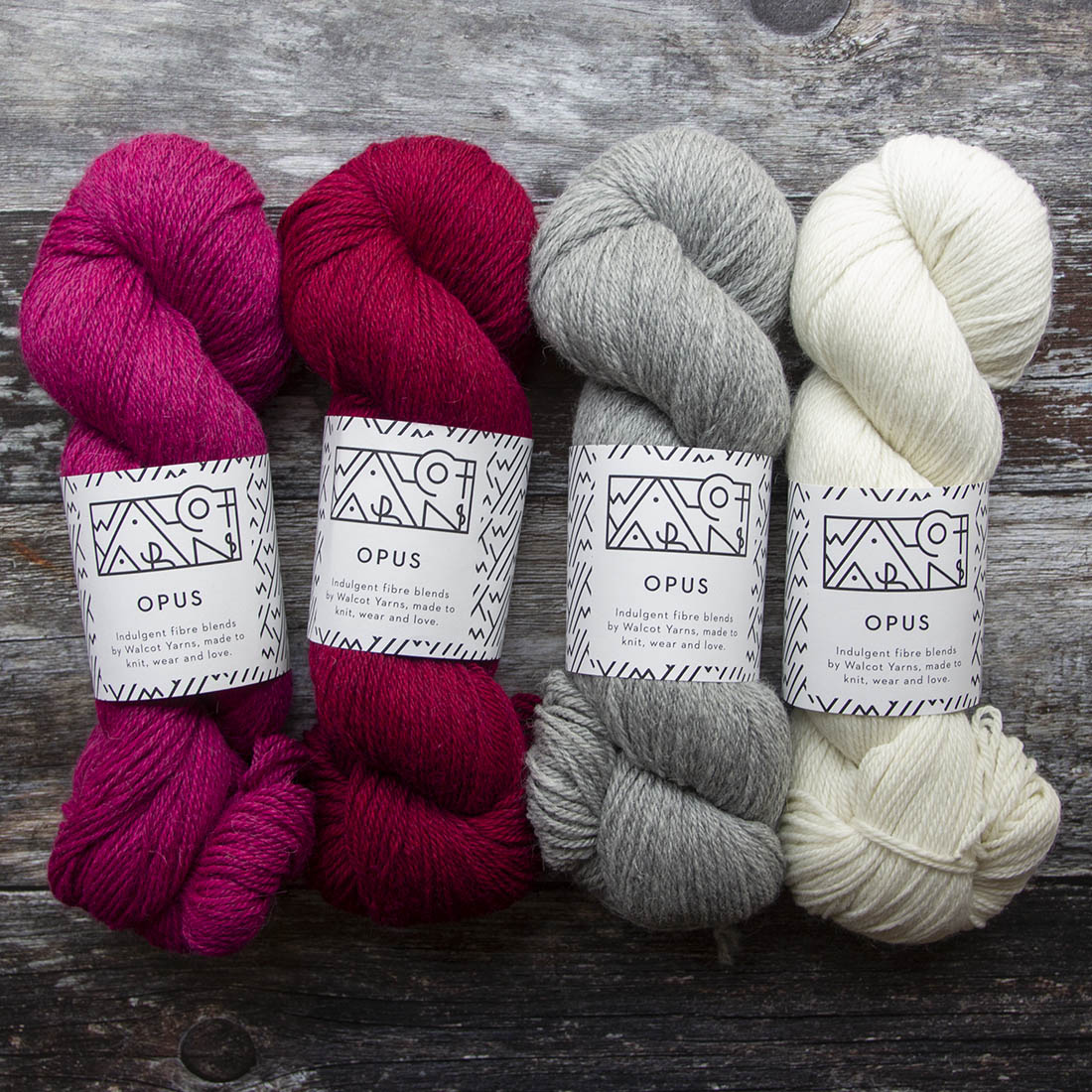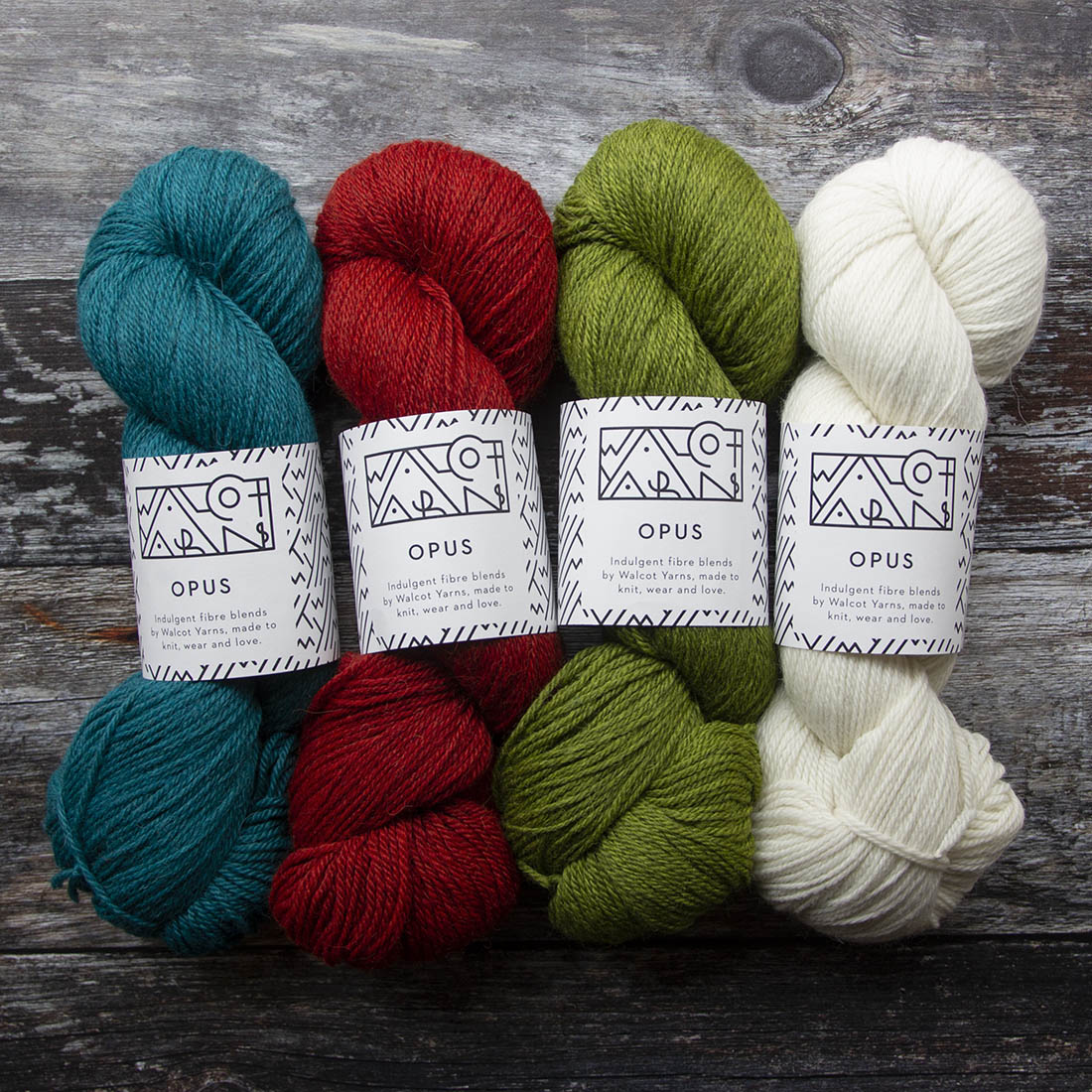 Opus Shawl

Design by Maxim Cyr
This slip stitch shawl design is fun to knit and addictive in nature. Construction of this triangular shawl starts from the tip and is worked using alternating stripes of each colour. The best part – because it's slip stitch, you're only working half the amount of stitches on each row!

The end result is visually striking and lends itself to so many colour combinations. The buttery soft Opus yarn is super squishy, it's like being wrapped in a warm hug.
Each kit will include 5 skeins of yarn, a Walcot pin and a printed copy of the pattern. 
FINISHED MEASUREMENTS
Wingspan approx. 62" / 157.5 cm
Depth approx. 35" / 89 cm
YARN REQUIREMENTS – 5 SKEINS
2x skeins of MC
1x skein of each of the 3 CCs
Color options:

The Original 
MC - Grey. CC - Ink, Castlerock and Golden
The Mauve
MC - Summer Storm. CC - Plum, Grey and Splashed White 
The Gentleman 
MC - Charcoal. CC - Evergreen, Grey and Splashed White 
The Monochrome
MC - Grey. CC - Stormcloud, Charcoal and Splashed White 
The Cosmopolitan 
MC - Cranberry. CC - Love Potion, Grey and Splashed White.
The Autumnal
MC - Cove. CC - Greenery, Cinnabar and Splashed White. 
Create your own colour combo by choosing skeins here.